Fantasy Hanger Time: B-25 for sale if you have a spare $1.4 million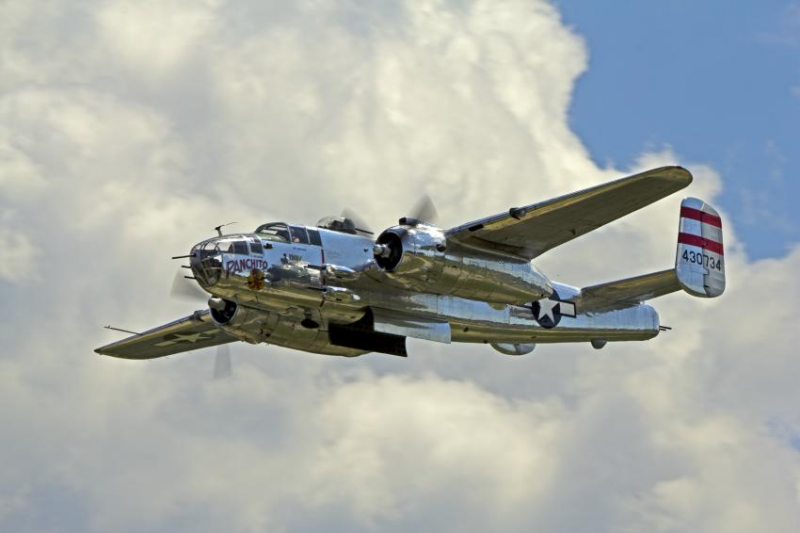 One of the most well-known B-25 aircraft in the world is for sale by Courtesy Aircraft . Panchito has been the lead aircraft at many events celebrating the Doolittle Raiders in the past 10 years, Superbowl XXXIX, Indy 500, Preakness Race and NASCAR races.
NORTH AMERICAN TB-25N N9079Z S/N 44-30734 "PANCHITO"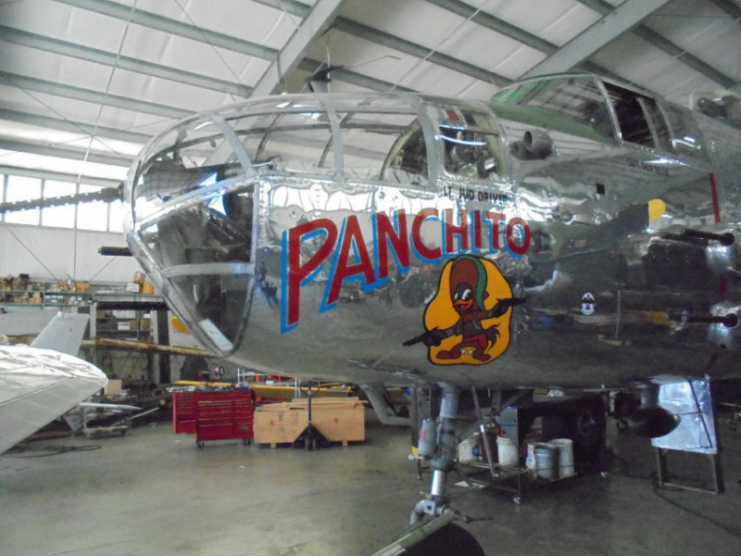 $1,400,000 for aircraft and extensive spares package. The FAA has recognized the historical value of many former American military aircraft and has granted approval for many aircraft that do not hold a Standard certificate to operate for historic flights and training under a special program called Living History Flight Experience.
The LHFE program sets specific requirements and approval for operators of these aircraft to receive compensation for the use of the aircraft. (The current owner can assist a buyer with many options available for continuing a LHFE program with Panchito).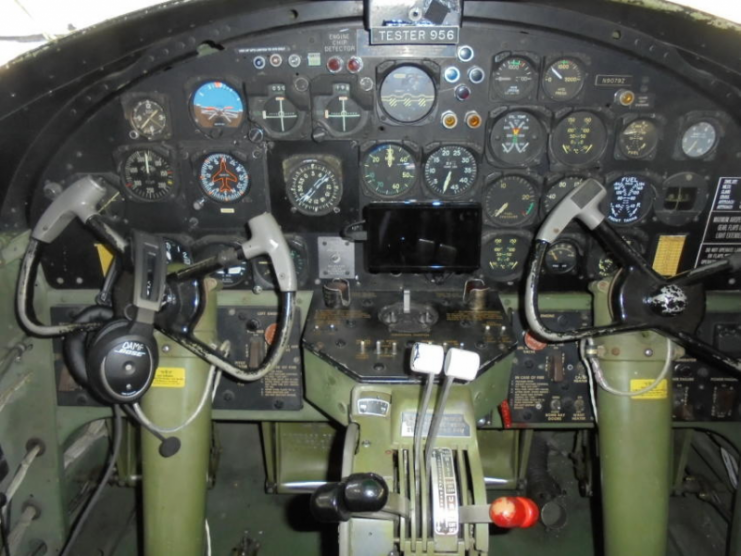 Airframe:
2950 TT Since Total Restoration
Engine(s):
Wright R-2600-35
LH 400 hrs SMOH by JRS
RH 400 hrs SMOH by Cascade Engine Service
Avionics:
Dual Wulfsberg WT-200 Comm Transceivers
Dual King KNR-630 Nav Receivers
King KDF-805 ADF
Appareo Stratus ESG Transponder with ADS-B out
RMI
King KA-25A Audio Amp
King KXP-750 Transponder
King Glideslope Receiver
D120-P2-T Encoder
Dorne and Margolin ELT
Avionics Master Switch
Equipment:
Recent brakes
Norden Bomb Sight
Martin Top Turret
3) 50 Cal Nose Guns
(4) Fuselage Pack Guns with rare original metal enclosures
(2) 50 Cal Waist Guns
(2) 50 Cal Tail Guns
Bombs
Removable tail gunners enclosure for photography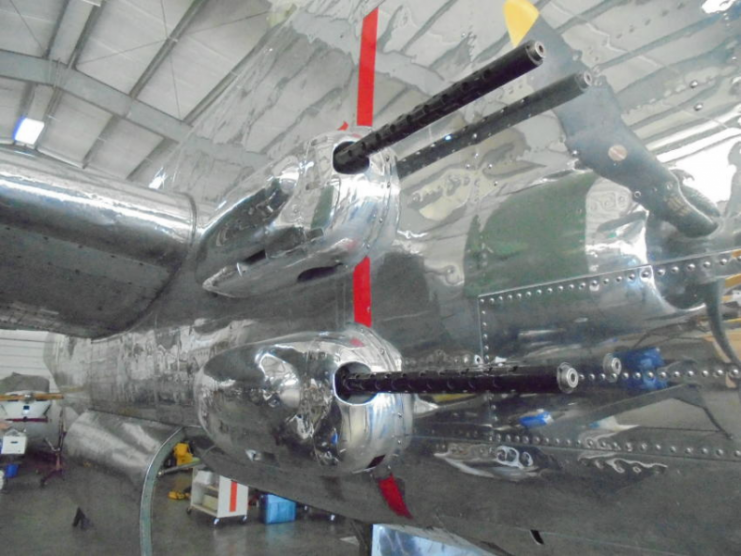 Propeller(s):
Propellers: Hamilton Standard 23E50-473/6359A-18
LH 480 hrs SMOH
RH 400 hrs SMOH
AD 81-13-06 inspection completed April 2015/2017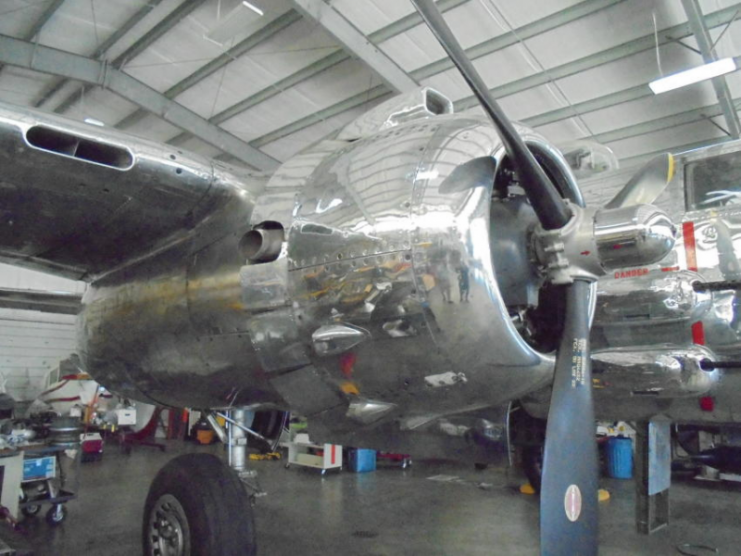 Spares and Support Equipment Package included-(approximate list- not complete for reference only)
5 engines including one removed in operational condition
Jacks
Towbar with Bombay rack
Midtime complete propeller assembly
Tires, wheels and brakes
Engine accessories including mags, carbs, pumps, spark plugs, stacks
Main Landing gear and many landing gear parts
Engine mount
Airframe spares- fuel senders, relays, switches, Avionics, instruments and much more
Manuals and Special Tools
Fly Away Tools and parts kits
The spares and support equipment would fill a large trailer and would be invaluable to keep this historic aircraft in the air
Miscellaneous:
Aircraft has an FAA Approved Inspection and has just completed the current phase
New glass installed 2006
All controls recently recovered with Poly Fiber
Wing and Tail Angles have been inspected and changed as needed in 2013
Landing gear upper casting SB inspection done
All control cables replaced
Aircraft was restored by Tom Reilly and first flight was in 1986
Exterior:
Polished Aluminum with Stars and Bars-good condition, lower wing surfaces painted silver
Interior:
Redone in green primer-good condition.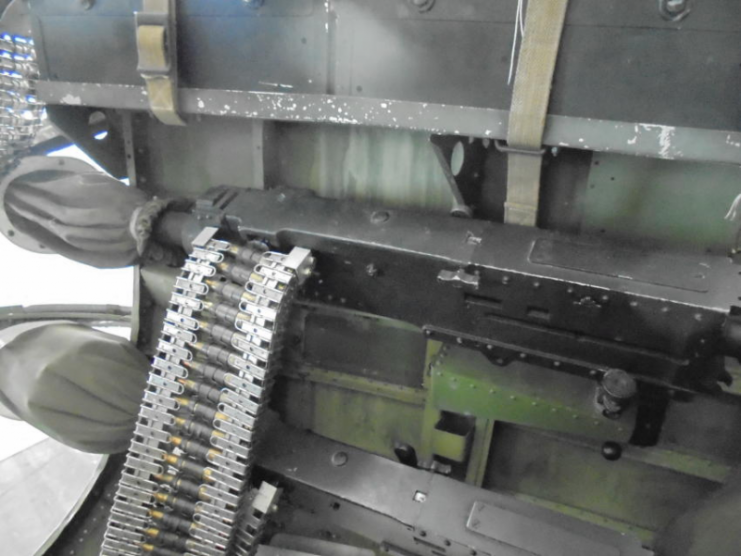 Our facility is easily accessible by air or by road. Stop in or call (800) 426-8783 to schedule a visit. Courtesy is in the Northeast corner of the airport just east of the taxiway to runway 19. RFD Ground control 121.9 will be happy to direct you.
B-25s took the Fight to Japan
On December 21, 1941, two weeks after the Japanese attack on Pearl Harbor, US President Franklin D. Roosevelt told the American chiefs of staff he wanted Japan bombed as soon as possible. Following the shock of Pearl Harbor, American morale needed a boost. It would also be good to shake the Japanese faith in their leaders' ability to protect them.
In January, Captain Francis Low came up with the concept for what would become the Doolittle Raid. Having observed Army bombers, he believed they could be launched from aircraft carriers. It would enable a bomb load to reach Japan from a long distance away from the American fleet.
The raid was planned and led by Lieutenant Colonel James "Jimmy" Doolittle. A pioneering aviator, Doolittle had made tremendous contributions to instrument-based flying. He instigated moving away from the limitations imposed by using human senses in high-speed aerial combat.
The B-25B Mitchell medium bomber was chosen for the mission. The best aircraft for the job, the B-25B needed to be fitted with extra fuel tanks for the unusual long-range mission. Other modifications included removing a gun turret, adding de-icers for the long high-altitude flight, and adding extra blast plates.
On April 1, the 16 modified bombers, each with a five-man crew, and their support staff were loaded on board the USS Hornet. The next day, the Hornet and its accompanying task-force set out. On the 17th, the ships received the last load of fuel from slow tankers, then raced west at 20 knots toward their launch point in enemy-controlled waters.
On the morning of the 18th, a Japanese picket boat spotted the American task force and radioed an attack warning. The American ships quickly destroyed the vessel.
Rather than let the Japanese make use of their warning, Doolittle decided to launch the raid ten hours early. It meant flying an extra 170 nautical miles.